Intentional, mindful time tracking
Time tracking for freelancers, remote workers and indies helps you make the most of your day and avoid overwork.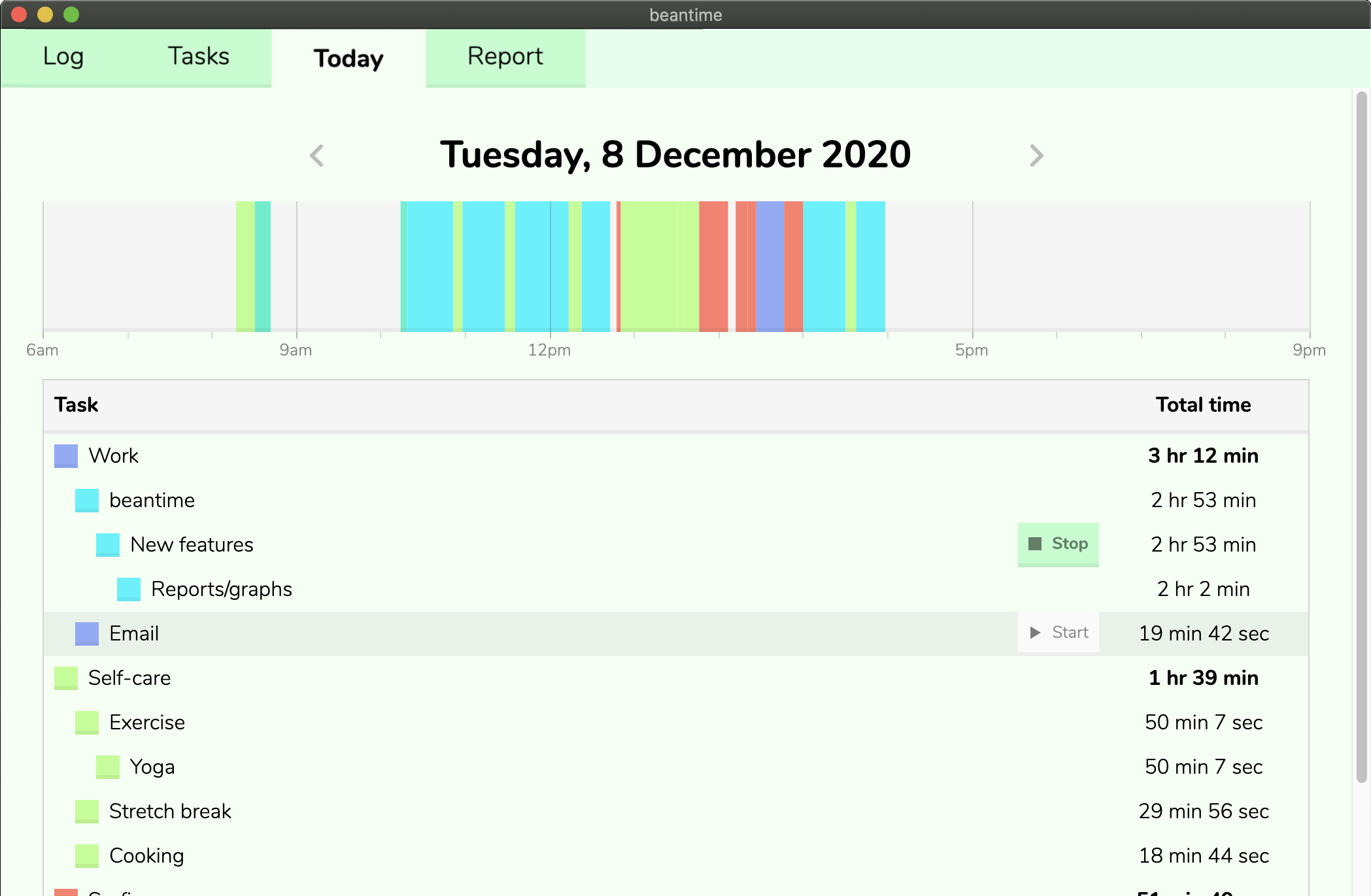 Prompts and time limits keep you on track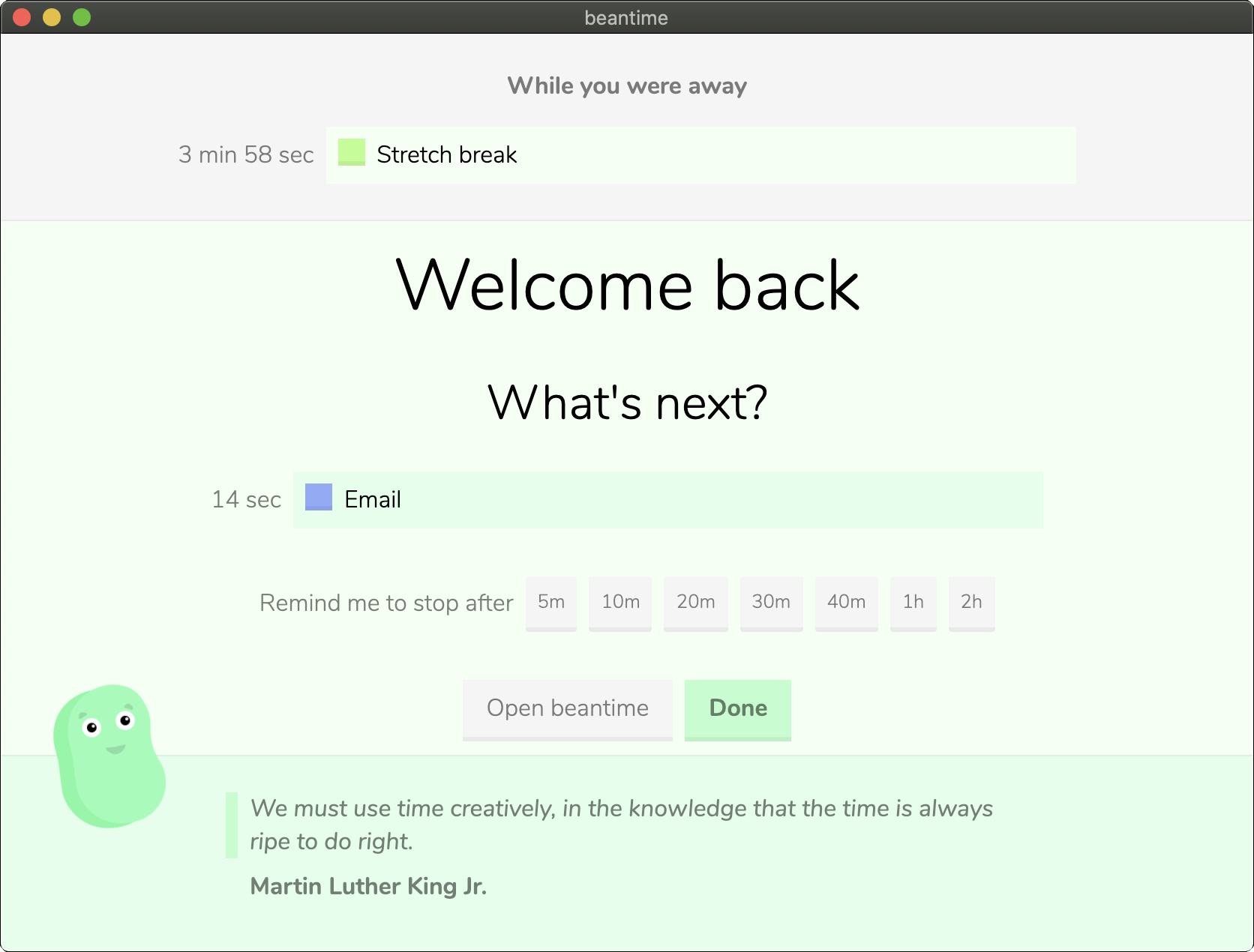 Each time you return to your computer, beantime asks you to set your intention on what you're about to do. This helps you stay mindful of choosing the right thing to work on rather than the first thing you see.
Visualise your day, week, month, year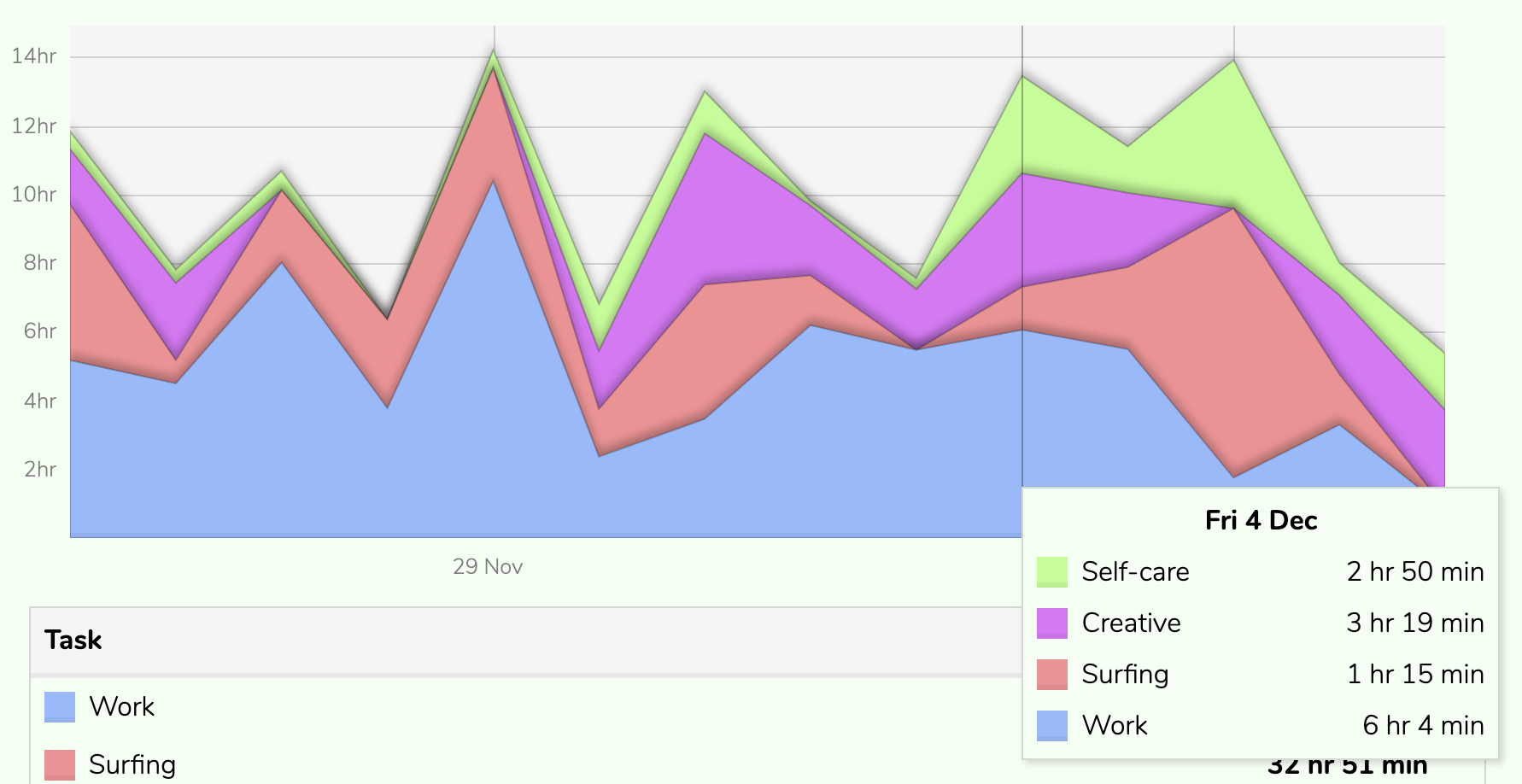 It's easy to lose track of time working from home. Daily summaries and longer term reports in beantime give you a clear, objective picture of where your time goes.
Your data, always offline, always private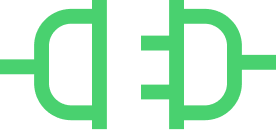 Your data is for you, not for your company and not for us. App data is only stored locally on your computer, and never sent to the cloud. No internet connection required.
One-time purchase, yours to keep
Join the waitlist to receive a 20% discount with your beta invite.